Food Microbiology
Food Label Compliance Review and Consultancy
Our team of over 6,000 Engaged Experts in North America, Europe, The Middle East, Australia, Asia and Africa are ready to help you.
About Us
Mithula Analytics specializes in providing a unique range of scientific-analytical testing services to clients across multiple industries. To contribute to the health and safety of modern consumers, Mithula Analytics provides high-quality laboratory and advisory services without any flaws. The team at Mithula Analytics believes itself to be a global leader in the environmental, food, cosmetics, and pharmaceutical industry for testing and offers laboratory services for discovery pharmacology, quality assurance, genomics, CDMO, compliance, advanced material science, and more.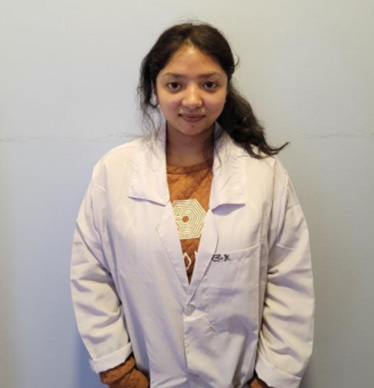 Susma Bhaila
Nisha Pokharel
As a quality control officer, it is my duty to ensure optimum quality of every product produced within our company and constantly strive for improvement. But, we were confined to a certain limit due to lack of knowledge and infrastructure.

I want to thank Mithula Lab because the team has helped us expand our horizon of quality parameters by exploring new ideas and assisted us in meeting our goal of constant improvement.

Before discovering Mithula, we were limited to general and visual quality control. With Mithula Lab as our guide, we have been able to optimize our product formulation and processing quality. By applying their unique range of analytical technology, we have improved the microbial quality of our products, thus increasing their shelf life. As Mithula introduced us to a detailed sampling plan, quality assessing plan and GMP plan, we have gained confidence, resulting in higher customer satisfaction and decline in product recalls.